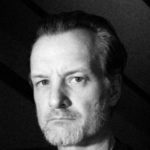 Dr. Paul Lowe is a Reader in Documentary Photography and the Course Leader of the Masters programme in Photojournalism and Documentary Photography at the London College of Communication, University of the Arts, London, UK. Paul is an award-winning photographer, whose work is represented by Panos Pictures, and who has been published in Time, Newsweek, Life, The Sunday Times Magazine, The Observer and The Independent amongst others. He has covered breaking news the world over, including the fall of the Berlin Wall, Nelson Mandela's release, famine in Africa, the conflict in the former Yugoslavia and the destruction of Grozny. 
His book, Bosnians, documenting 10 years of the war and post war situation in Bosnia, was published in April 2005 by Saqi books. His research interest focuses on the photography of conflict, and he has contributed chapters to the books Picturing Atrocity: Photography in Crisis (Reaktion, 2012) and Photography and Conflict. His most recent books include Photography Masterclass published by Thames and Hudson, and Understanding Photojournalism, co-authored with Dr. Jenny Good, published by Bloomsbury Academic Press.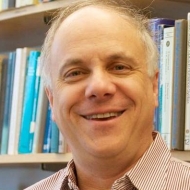 Dr. David Michael Pesetsky is the Ferrari P. Ward Professor of Modern Languages and Linguistics, and Head of the Department of Linguistics and Philosophy at the Massachusetts Institute of Technology. Dr. Pesetsky has taught at the University of Southern California and the University of Massachusetts Amherst before joining the faculty of MIT in 1988. Pesetsky was elected a Fellow of the American Association for the Advancement of Science in 2011, and a Fellow of the Linguistic Society of America in 2012.
He has published numerous articles and books within the framework of generative grammar. In a collaboration with Esther Torrego, he developed a theory of grammatical case in noun phrases, arguing that nominative and accusative cases are the mirror image for the nominal system of phi feature agreement in the verbal system.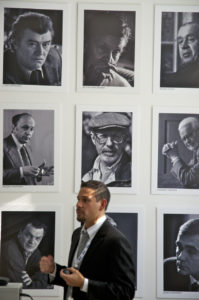 Dr. Timothy Petete is Associate Professor of English and Graduate Program Director of Literary Studies at the University of Central Oklahoma. His areas of specialization include Native American literature and Contemporary American literature. He teaches undergraduate and graduate courses in literature and undergraduate courses in composition. His literature courses examine social, political, and cultural realities, whereas his composition courses engage language, technology, and popular culture.
He has facilitated teaching demonstrations and delivered scholarly presentations at several academic conferences, including the Conference on College Composition and Communication Annual Convention, the Popular Culture Association/American Culture Association National Conference, the American Literature Association Annual Conference, the National Council of Teachers of English Annual Convention, and the College English Association Annual Conference.